David Henreckson is the Raquet Endowed Director's Chair for the Institute of Leadership and Service and teaches in the honors program at Valparaiso University. Previously, he served as Visiting Assistant Professor of Religion at Gustavus Adolphus College, and Assistant Professor of Theology at Dordt University, where he was also director of the Andreas Center for Reformed Scholarship and Service. He earned his Ph.D in Religion at Princeton University.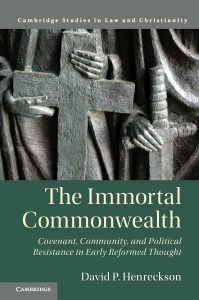 He previously earned an M.T.S. degree from the University of Notre Dame, specializing in moral theology. His interests include religion and politics, social resistance, virtue formation, and Christian ethics.
His book, The Immortal Commonwealth: Covenant, Community, and Political Resistance in Early Reformed Thought, was published by Cambridge University Press in 2019. It focuses on applications of covenant theology in radical Protestant political thought in the sixteenth and seventeenth centuries. His work addresses early modern relationships between religion and politics, theological covenants and social contracts, divine and human authority, and traditional and modern conceptions of freedom. The Immortal Commonwealth is a 2020 recipient of the Manfred Lautenschlaeger Award for Theological Promise. (Read endorsements of The Immortal Commonwealth.)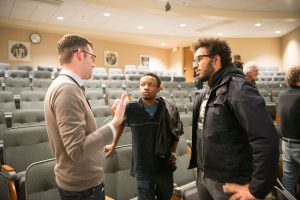 Henreckson teaches courses on religion, ethics, Christian theology, and political thought. His work has appeared in peer-reviewed journals such as the Journal of the Society of Christian Ethics, Studies in Christian Ethics, and the Journal of Reformed Theology, as well as magazines such as Christianity Today, Comment, Fare Forward, and Political Theology Today. He is a contributing editor at Comment and has also done editorial work for the Marginalia Review of Books.